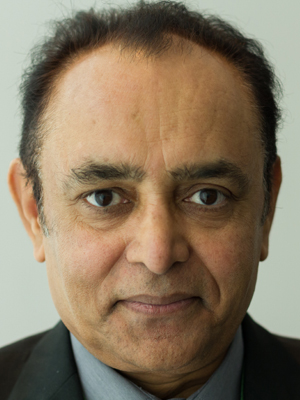 Global BioAg Linkages
CEO & Co-Founder
Roger is a passionate and persistent global agribusiness leader with a broad-based multinational-multicultural background. He has worked and lived in most of the continents, enjoys the change-management challenges that come with taking the businesses to the next level. Roger has worked in many sectors of the agriculture industry including forestry, feed, seed, traditional chemicals, fertilizer, and most recently, biological solutions. He began his career in R&D, moved to agronomy/extension, marketing, sales and business development, which led him to managing businesses as profit centers. Since 1981, Roger has been an innovative, creative, results-driven business leader with global experience. He focuses on exceptional results with realistic sense of urgency. Roger is recognized for securing, building, and keeping long-lasting business relationships externally and internally with proven ability to face challenges head on and execute flawlessly.
Global BioAg Linkages (GBAL)
Global BioAg Linkages (GBAL) is your partner at the forefront of sustainable agriculture. Working together to revolutionize your vision and transform challenges into measurable results. The globalization of agriculture and the need to feed a growing population means to be successful companies must connect innovation and science at a global level. GBAL offers a professional, global consulting model that helps bioag companies achieve their objectives of innovation, go-to market strategies, product commercialization, investment seeking, and geographic expansion.
Our mission is to link green agriculture companies around the world to ensure the successful development of bioag products by offering a comprehensive solution service that facilitates partnerships and innovation. With collective business experience of more than 150 years, our founding partners previously held roles within multinational companies and have decided to alter direction and join forces to help the bioag sector. We share our passion by helping businesses innovate and expand globally through partnerships as well as providing a platform to unite biological and chemical companies.