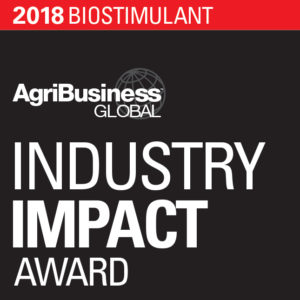 Recognizing Success, Innovation and Strategy in the Biostimulant Sector
What Makes Your Company the Biostimulant Industry Leader?
The Winning Company Will Be One Who
Leveraged product innovation that addressed the global biostimulant industry challenges and unique growth opportunities.
Successfully implemented a distribution strategy based on strategic partnerships, downstream value chain education, and key market identification and penetration.
Executed a change-making marketing and communication campaign that took an emerging trend from a virtual unknown to a standard in the agribusiness marketplace.
The Prize
Recognition at the podium in front of the global delegation at Biostimulant CommerceCon
5 minute speech to the global delegation
An integrated media package valued at nearly $25,000 USD
A trophy recognizing the program's endorsement of your company's biostimulant industry leadership status
Application Deadline: 2 July, 2018