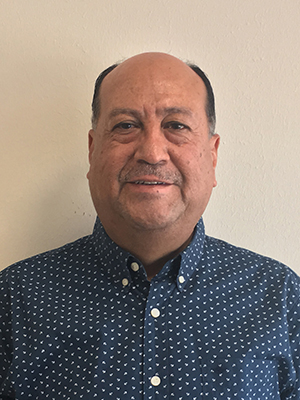 CEO-Founder
GreenCorp Biorganiks de Mexico S.A. de C.V.
Jesús Noel Yáñez Reyes, CEO/Founder of GreenCorp, is the founder of more than a dozen agriculture companies covering sectors from sales and marketing, R&D, and production. An agronomist by training, he has developed more than 250 ag products including biopesticides, biofertilizers, biostimulants, soil amendments, adjuvants, PGRs and foliar nutrition.
Reyes has a master's degree in Plant Physiology & Nutrition in Horticultural Crops by Texas A & M University. He has delivered more than 300 lectures at national and international agriculture & biotechnology events.
Reyes was recognized as Mexican Entrepreneur of the year 2015 and 2016 by the Latin American Quality Institute. His company GreenCorp has been recognized with the Innovation and Technology National Award – Mexican organization PNTi in 2017 and as a finalist as Entrepreneurial Company by the Mexican Institute of the Entrepreneurs in 2015. The company also received the Innovation and Technology National Award from Mexican President Felipe Calderón in 2012.
GreenCorp Biorganiks de Mexico S.A. de C.V.
We are a Mexican company with a global vision directed with force to revolutionize world agriculture. Founded in 2006 with the mission to develop and provide the global agricultural market with the most advanced and extensive portfolio of botanical organic and microbiological products directed towards a new era of sustainable agriculture.
Our interdisciplinary team is made up of experts in the various disciplines of agronomy and related sciences in biochemistry, physiology and plant nutrition, agrobiology, microbiology, agribusiness and food technology. We are experts in biotic and abiotic phenomena and variables that affect and regulate the production, growth and development of all types of plants in open and controlled environments.
At the forefront of this revolution is the corporate culture of our company. The world's busy agriculture from the chemical-agrochemical era to the biological era and in this new paradigm, GreenCorp's technology is ahead of the other companies in the sector. The radical change in the production of food demanded by industry and consumers in all nations is the one that our company has dedicated to its human, scientific, technological and financial resources.
At GreenCorp we have been recognized for our constant innovation in the sustainable agriculture industry with awards and recognitions that make us proud and that we celebrate from our hearts and hearts with agricultural producers and the food industry in general. We are innovators of the new high performance biorational agriculture, we know very well that we are making possible, since our inception, a large number of fully healthy foods, with high quality and safety and ensuring with our science and technology, not only the success of each one of our clients, but the present and the future of the land.