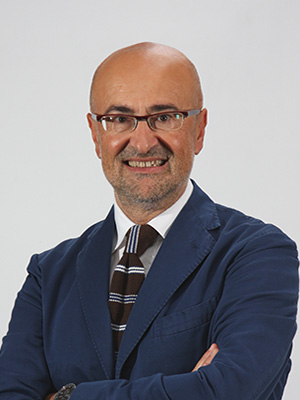 Chief Executive Officer
Valagro
Giuseppe Natale holds the position of Chief Executive Officer at Valagro SpA. In the Nineties, he led the company towards internationalisation, initially on the European market and thereafter in the rest of the world.
He currently serves as Chairman of the Board of Directors of Algea A.S. (Norway) and as Director of Valagro Holding S.r.l., and all Valagro subsidiaries in the world.
He also holds the position of Vice-President of Assofertilizzanti, Council member of Federchimica and Chairman of EBIC European Biostimulant Industry Council (since its foundation).
He is Ambassador of IFA International Fertilizer Association (Paris), which includes 540 companies from 85 Countries, and member of IFA Strategic Advisory Team.
Valagro
Valagro, founded in 1980, is a leading company specializing in the production and sale of biostimulants and specialty nutrients for plants. The Group has its headquarters in Atessa (Italy), and employs more than 600 people worldwide. In addition to its production site in Atessa, the company has 2 other premises in Norway, 2 other premises in India and a new plant in Pirassununga, Brazil.
The Group achieved a sales volume of 133.3 million Euros in 2017, and every year invests 4% of the total revenue in research and development, leading to the creation of highly innovative products.
The consistent growth of the company has also led to a diversification in its business, which is now divided into two main areas: Farm for the agriculture sector and Industrials for industrial sales to companies operating in the fertilizer sector.