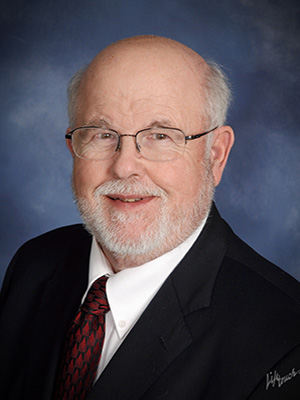 CEO
Advanced Biological Marketing, Inc.
Daniel (Dan) Custis co-founded ABM in 2000 after 25 years in the agricultural industry. As chief executive officer, Custis oversees all company financial, marketing and sales operations, as well as new product acquisition.
Custis' agricultural expertise is centered in the fungicide, insecticide seed treatment and legume inoculant markets. He has worked for and held various positions with national and multi-national companies.
Custis received his Bachelor of Science in Agriculture from Eastern Kentucky University and his Master's in Business with a focus on Small Business Development and Startups from Regent University.
Advanced Biological Marketing, Inc. (ABM)
is a leading all-natural biological company offering seed treatments for commercial agriculture. ABM uses organisms that exist naturally in the environment, such as bacteria or fungi to develop its products. Their product offering includes formulations for commercial seed treatment as an "in the bag" solution and planter box products that are easily applied by the grower at planting time. There are products for corn, soybeans, wheat/cereals, alfalfa/clover, cover crops pea/lentils, dry beans and vegetables.
ABM is the manufacturer of well-known products like SabrEx, Excalibre SA, Marauder and Graph-Ex SA. These products have proven to enhance plant growth and increase yields.
ABM is headquartered in Van Wert Ohio with warehouse facilities in Albert Lea MN. ABM products are available from ag-chem suppliers, local co-ops and from seed companies.