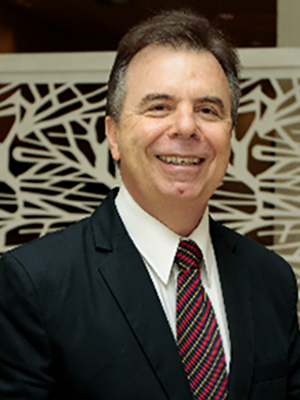 Antonio Zem
Biologist
Antonio Carlos Zem is a Biologist with a Master's Degree in Agricultural Entomology from the University of São Paulo and a PhD in Agronomy from ESALQ "Luiz de Queiroz." Antonio also attended the Advanced Executive Program at Kellogs Business School.
He worked for Embrapa for 3 years and for FMC for 38 years where he held several positions in various areas such as Research & Development, Director of Marketing & Sales, International Product Manager (Philadelphia), Marketing and Development Director for Latin America (Miami), General Manager of Mexico, Area Director of Latin America, President of the Agricultural Division of FMC in Latin America and finally Corporate Vice President. He retired from FMC in January 2017.
Still very much active in the Industry, Antonio was selected by the Brazilian Association of Rural Marketing (ABMR & A) as Outstanding Professional of 2007/2008 and has also been President of Crop Life, Sindag (Agrochemical Industry Union) and is a member of the Agribusiness Council of Fiesp (Cosag). In addition, he is an agribusiness entrepreneur with farms in Maranhão and Petrolina.
He is currently a Consultant for AQUA CAPITAL Investment Fund, a member of boards for several agribusiness companies and CEO of the start-up company, BIOTROP.
BIOTROP
BIOTROP is a start-up Company that belongs to the Private Equity Fund, Aqua Capital, based in Sao Paulo, Brazil.  Aqua Capital invests only in the Agro Business within Latin America and in Brazil, among other businesses, it owns three large Agrochemical Distributors and two large Advanced Plant Nutrition Companies.  BIOTROP's mission is to register, develop and commercialize Biological Products and Plant Extracts in the Brazilian Market.